Spinal Decompression





The NEW Treatment for Low Back Pain... Spinal Decompression
Spinal decompression in a treatment designed for low back pain or neck pain that stems from problematic discs in the spinal column, such as herniated discs, degenerated discs, bulging discs, causing arm or leg pain(sciatica). Spinal decompression can also be helpful in cases where there is a relapse after back surgery, patients suffering from spinal stenosis or facet syndrome, and those who have had severe trauma occur to the spine.
Spinal decompression is a non-surgical and non-invasive procedure, which means that there are little risks and rarely any side effects. The short-term and long-term benefits of spinal decompression outweigh typical approaches to treating severe back pain.
The mechanics of a spinal decompression table are designed for an easy and pain free treatment. The way spinal decompression works is by minuscule pulling force that essentially causes a negative pressure to "suck" disc material back into place, reducing the disc herniation or bulge and taking pressure off of nerves. Reducing the herniation or bulge eliminates most pain in a risk-free procedure. Please see the video above and below for further explanation
If you are suffering from back pain, please call our office today to find out if you're a candidate for spinal decompression.
To view more information about Spinal Decompression, please go to our dedicated Spinal Decompression Website at
www.yorbalindadrx.com
How do I get started?
Contact our office at (714) 577-0200 to schedule an initial consultation with Dr. Prieto to determine your individual situation. Typically MRI's and Diagnostic testing procedures would be performed prior to beginning any treatment in order to determine the most effective process. After carefully studying your case history and exam findings, Dr. Prieto will sit down and explain the recommended plan of action for your condition. He will answer any questions you may have about the recommended treatment plan for you.
Dr. Prieto is setting the standard of excellence in the non-surgical, non-invasive treatment of serious chronic lower back, leg pain and neck pain. Our commitment to our patients has led us to the development of a center consisting of the state of the art treatments using the revolutionary FDA approved DRX9000 technology for back pain due to:
Herniated/Bulging Discs
Degenerative Disc Disease
Sciatic Leg Pain
Facet Syndrome
Post Surgical Back Pain
Foraminal Stenosis
With a majority of the population experiencing back pain at least once in their lifetime, lower back pain is the most common ailment facing healthcare providers today. In the past physicians were faced with limited resources for successful treatment. By combining technology and science, Yorba Linda Spinal Decompression Center can offer patients an effective alternative to surgery.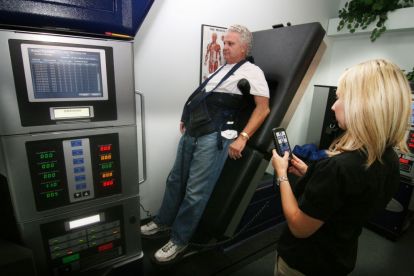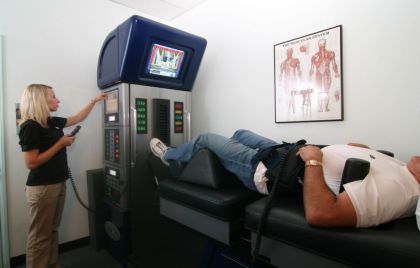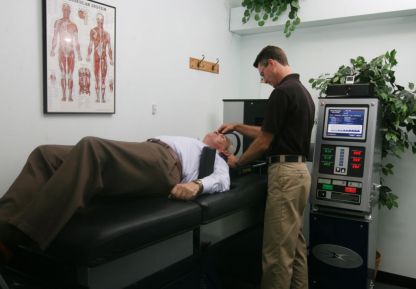 "The DRX9000 is 86% Effective in Treating the Above Conditions!"
Call today and see if you are a candidate for this breakthrough technology! 714-577-9940
More information on our Spinal Decompression website
www.YorbaLindaDRX.com